Am I the only one who is hooked on TrueBlood? I can't wait for the next season to start! For those of you who have watched TrueBlood are you loving Bill's newly decorated home? I sure wouldn't mind living in that house... with him! hahaha
This is Bill's formal room.
This is my kind of formal room and office. Its neutral, sophisticated and plain ol' crisp in my opinion. Add the right color accents and this place would be even more amazing.
As I was watching season 3 of TrueBlood I spotted the panels in both the formal room, as pictured, and in Bill's office. Then I looked at the plain panels I had up and thought "Oh yeah this is definitely going to happen." I had the intension of adding the strips but had no idea where exactly to place them or how.
Fast forward to a day of shopping and going in the ribbon aisle. It was then that a big lightbulb turned on and like a vision I saw black ribbon. Perfect! Ribbon is exactly what I'd sew onto my panels to create my TrueBlood inspired panels.
Here are my TrueBlood inspired panels in my living room.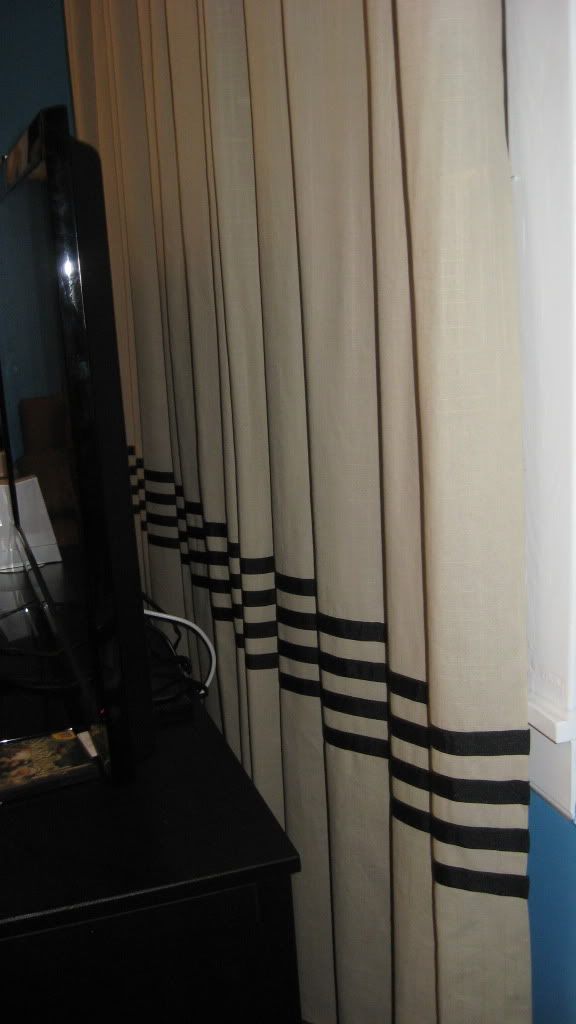 (This project was completed before painting my living room. The horror of that blue! It still haunts me.)