Hello everyone. Pardon my lack of appearance on my blog there has been quite a bit going on. Nonetheless I managed to squeeze in sometime to make my very first Christmas wreath.
This is what you will need:
1 sheet of felt in red and white (craft store for .29 each)
1 plain wreath (dollar store find)
1 rope of garland (dollar store find)
1 pack of bunched decoration (dollar store find 2/pack)
Glue sticks & hot glue gun (on hand)
I made some white and red felt flowers. Here are the white flowers...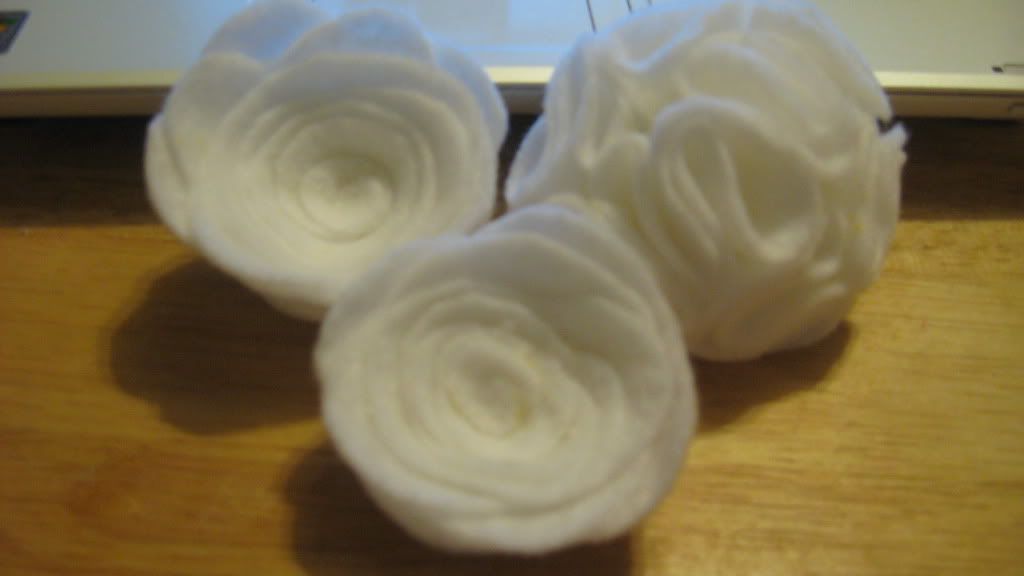 I wrapped the garland around the plain wreath making sure none of it
was exposed. Before I glued anything onto the garland I placed the flowers and decorations in various angles to make sure I'd like the arrangment.
This is what I came up with...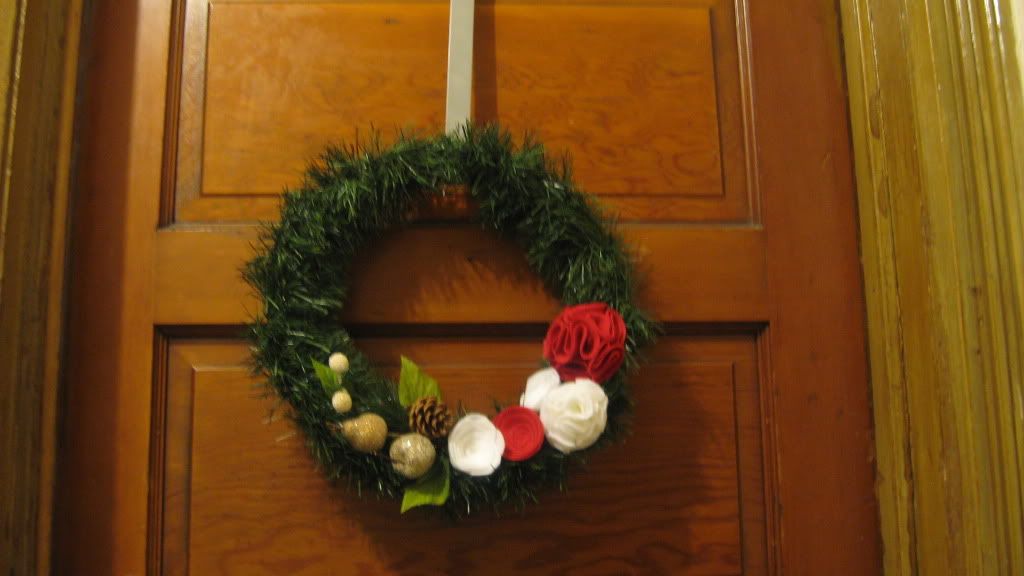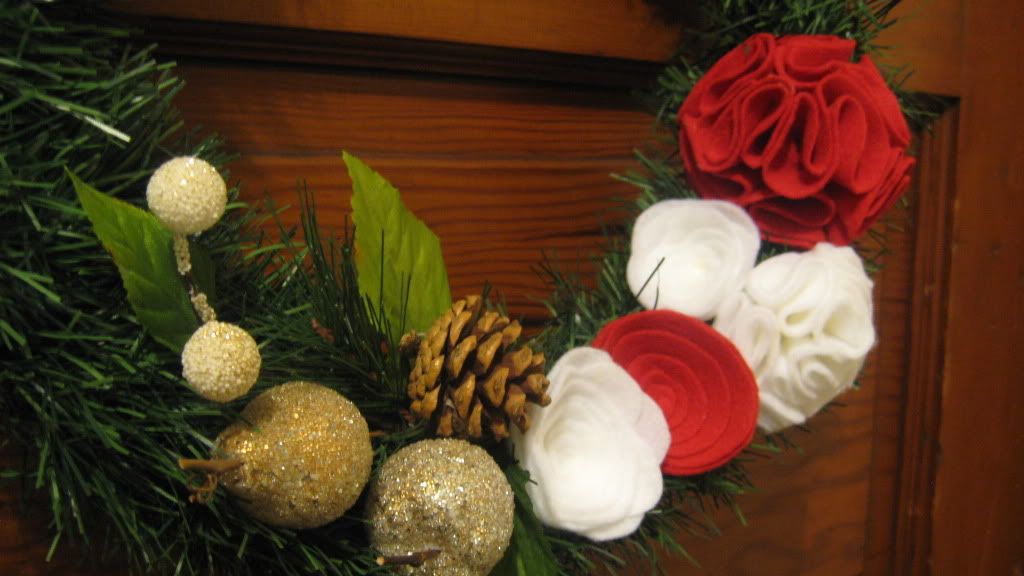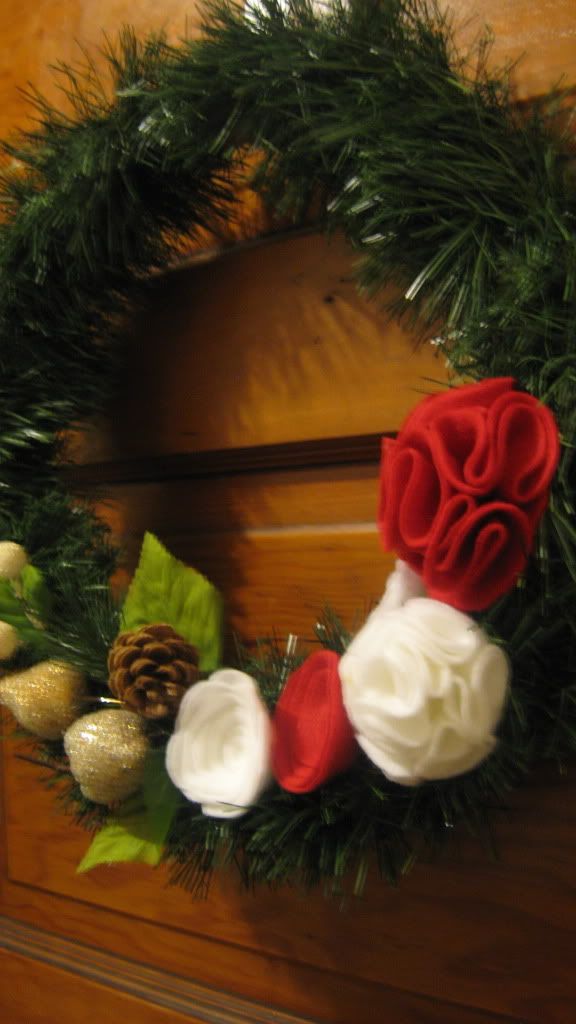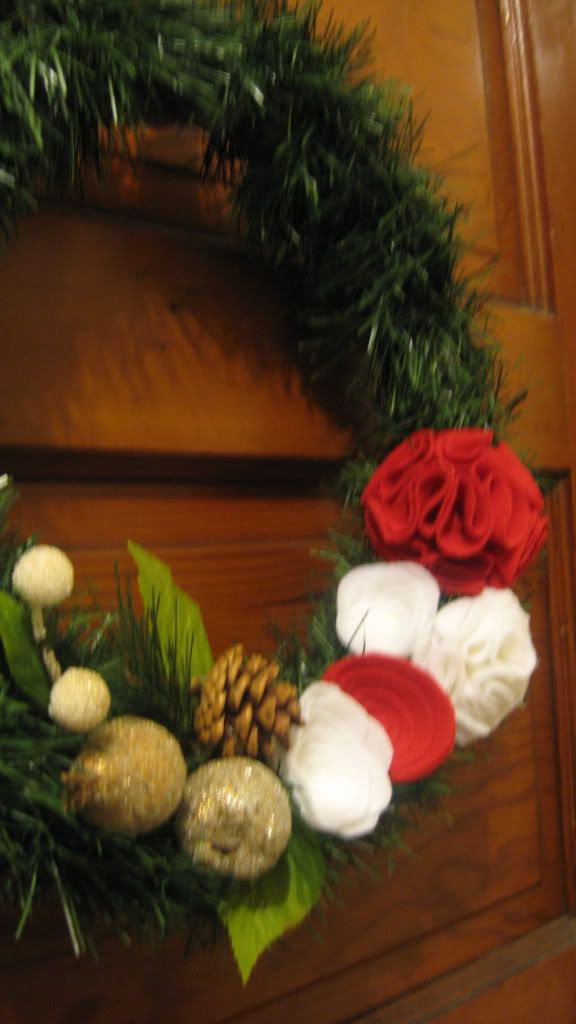 It is nice and simple. By no means the fanciest of wreaths but it did the trick.