I know - I know we're only hours away from the month of June and here I am just getting around to sharing my May Birchbox.
By the way have you visited their
website yet or become a member?
At any rate lets move right along with the contents of this here little box-o-surprises.
I must say I love the box cover. Do you watch Gossip Girl? I'm totally guilty of not watching it. I've heard of the show via commercials and such but haven't seen an episode.
Here we have the lovely tissue paper wrapping our goodies.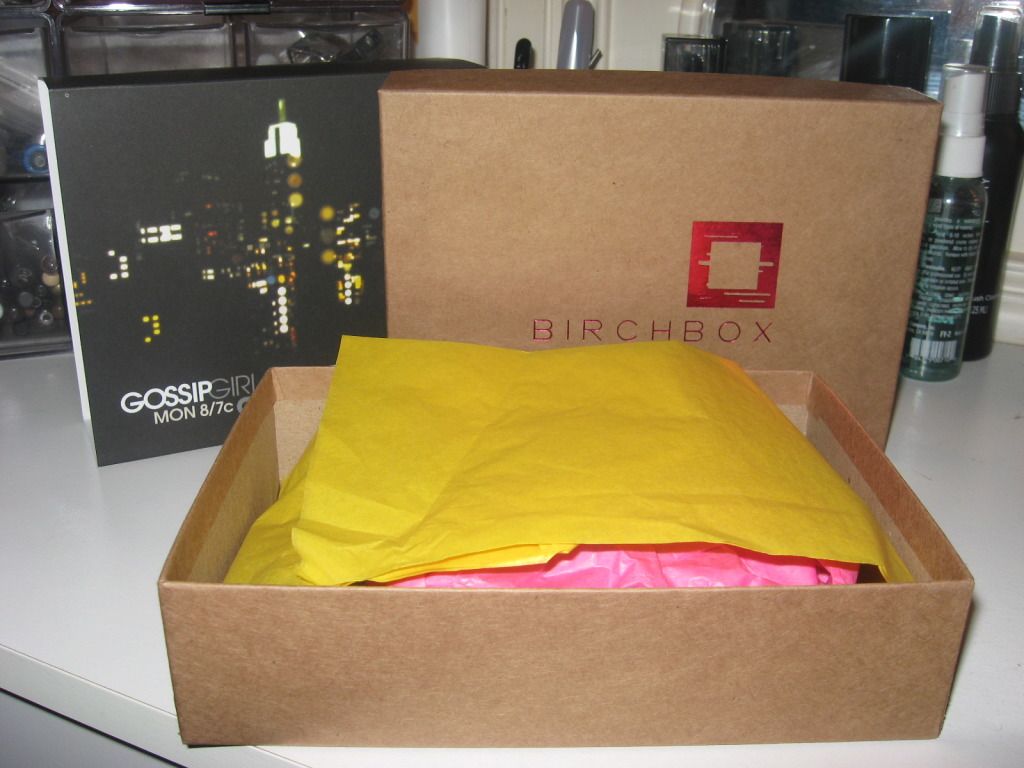 I must say this is by far the best box I've gotten!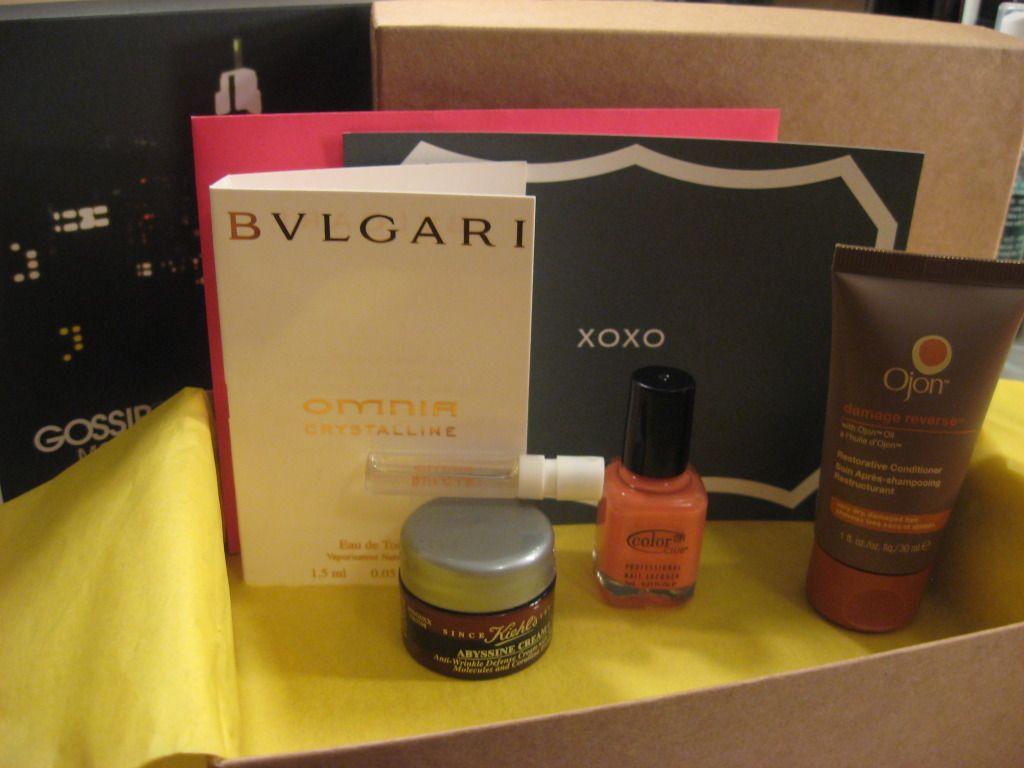 Alright so here are my two cents on each item:
Bvlgari - Omnia Cystalline de Toilette Spray- YUM! This is by far my favorite ever!
I LOVE IT! Its soft, clean, crisp, sexy, seductive and flat out delightful.
I must add this to my collection.
Color Club - Clambake Coral- I am loving these Color Club polishes. They last an
insanely long time. This color is perfect to use at this exact time of the season.
This polish doesn't need a top coat because it has the perfect shine. Love it.
Kiehl's- Abyssine Cream- I don't like the smell but I do like how it works. This tiny
jar has a good amount of product to test for a good two and half weeks. By the way
I used it only around my eye area and I like it. No wonder its a longtime bestseller.
Ojon- Damage Reverse Restorative Conditioner- as with all the Birchbox items this one
was also a like! It left my hair soft and smelling fresh. I may just buy it.
Bonus item is a notecard - its cute and simple nothing fancy. I don't know that I'll
ever use it but hey I may just use it as a book marker.
And here is the description card of all the samples included and the prices just incase you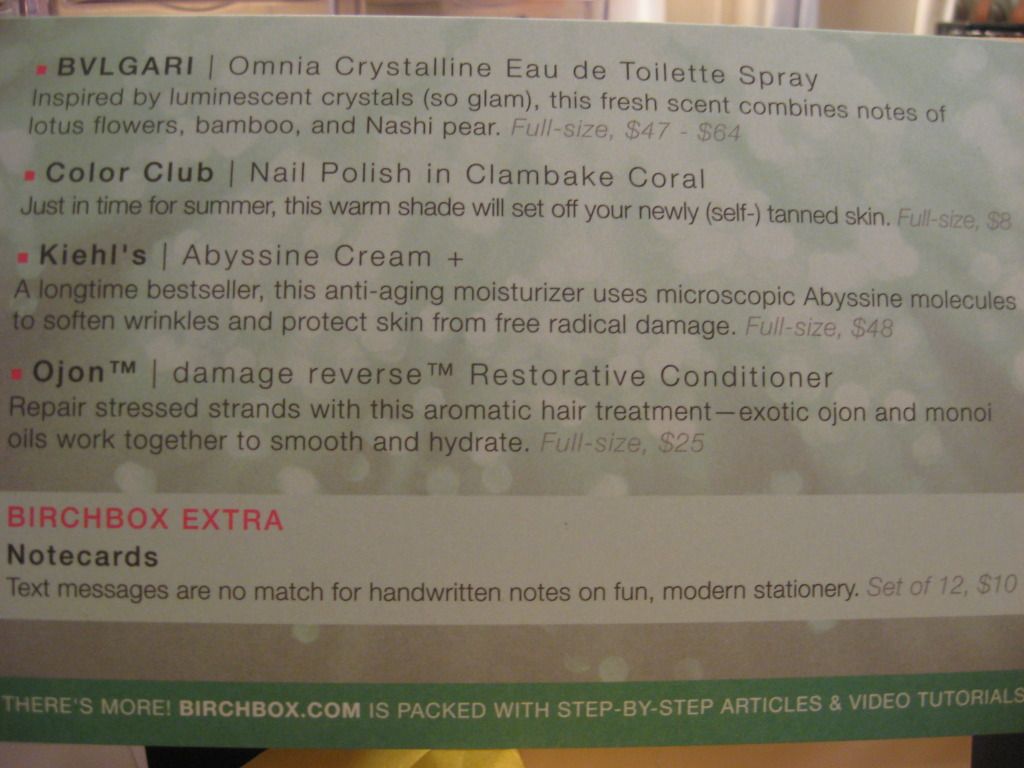 That's all folks ... until the next post!