Hello my darlings! I'm a day late and a dollar short with this post. Nonetheless I will share my April Birchbox items. Check them out.
As with my first Birchbox the inside was nicely decorated with tissue paper and
all items were nicely wrapped.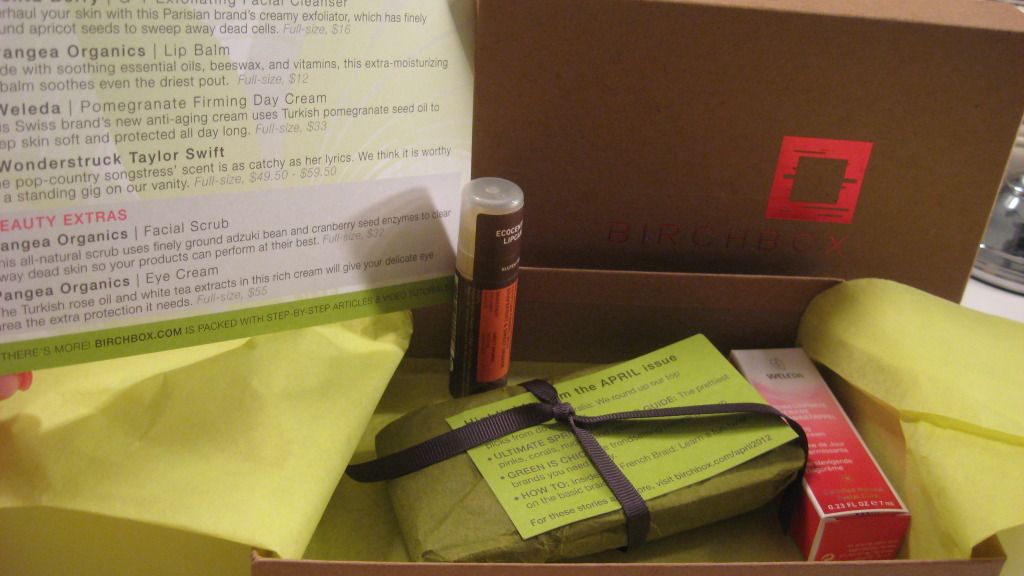 Here is a close up of all the items.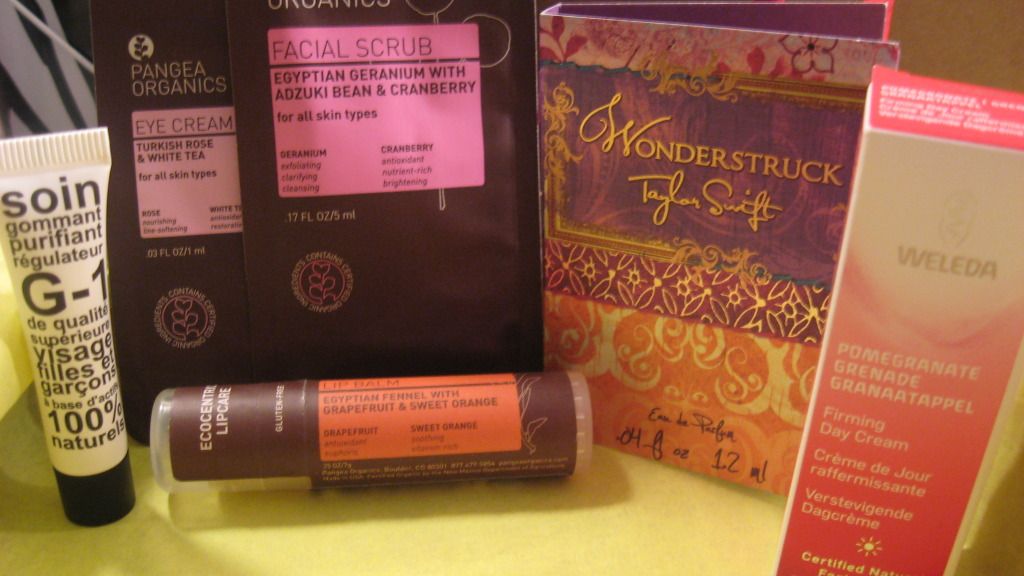 And here is a list of all the items with a description and price just incase
you want to try them out for yourself.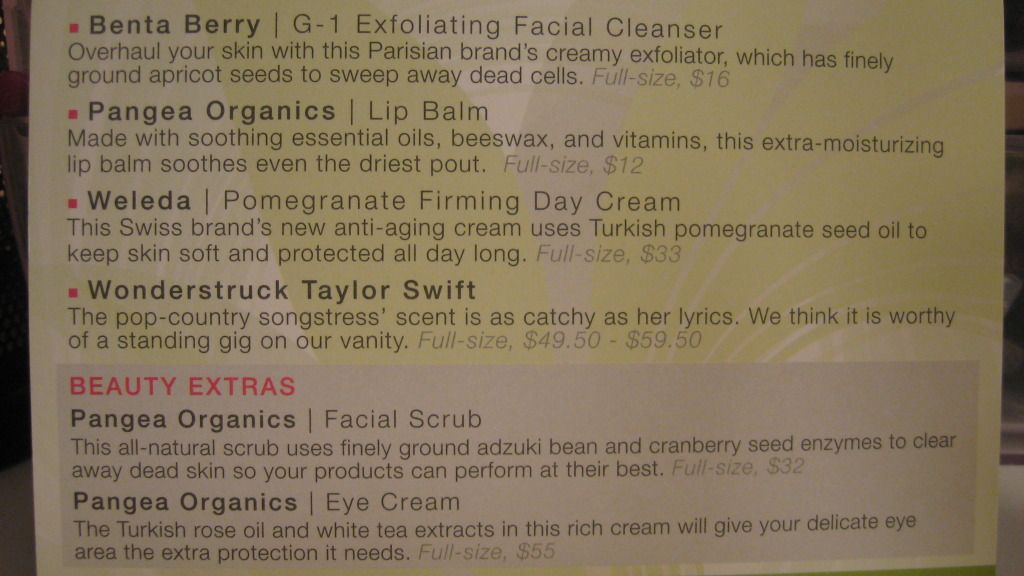 My thougths on each items go a little something like this...
Benta Berry G-1 Exfoliating Facial Cleanser - indeed this cleanser is creamy and softly exfoliates. My skin was left soft and I must admit it was quite "bright".
Pangea Organic Lip Balm - I love everything about this lip balm with the exception of the smell. WOW it sure is a strong "in your face" smell. It does wear off after a while but for the time you can smell it - I really don't like it. Otherwise it does leave my lips soft, soft and soft.
Weleda- Pomegranate Firming Day Cream - this felt no different than my day time Olay face cream/lotion. In my opinion for something to make a noticeable difference a tiny sample doesn't do it. This one was enough for a two day use and this one here made my skin feel soft all day long.
Wonderstruck Taylor Swift - I love some Taylor Swift songs but not so much this perfume. I'm not much for strong smelling perfumes. Perhaps after the day progresses the smell will not be so strong and I'll end up liking it - perhaps I shall try all the sample again? I'll toss it in my purse just incase I walk out of the house without perfume.
Beauty Extras - both items were good for the one time use. My opinion again for me to see/feel a difference I'd have to use it more than once. For this one use facial scrub and eye cream - its was nice.
That's my two cents on this here belated Birchbox treat. By the way I got my sister, Pattie, into Birchbox and she says its a montly treat and nice way to sample items you wouldn't otherwise sample. I couldn't agree more.
Until the next post,
*This is not a sponsor blog post. I paid for the monthly membership with my own money. These are my opinions and thoughts of items received.