Here is a quick tutorial on how to hem a panel without a sewing machine.
To start off I measured an inch for the hem. Ok, maybe I didn't measure it with a measuring tape. I cheated I tell you I cheated!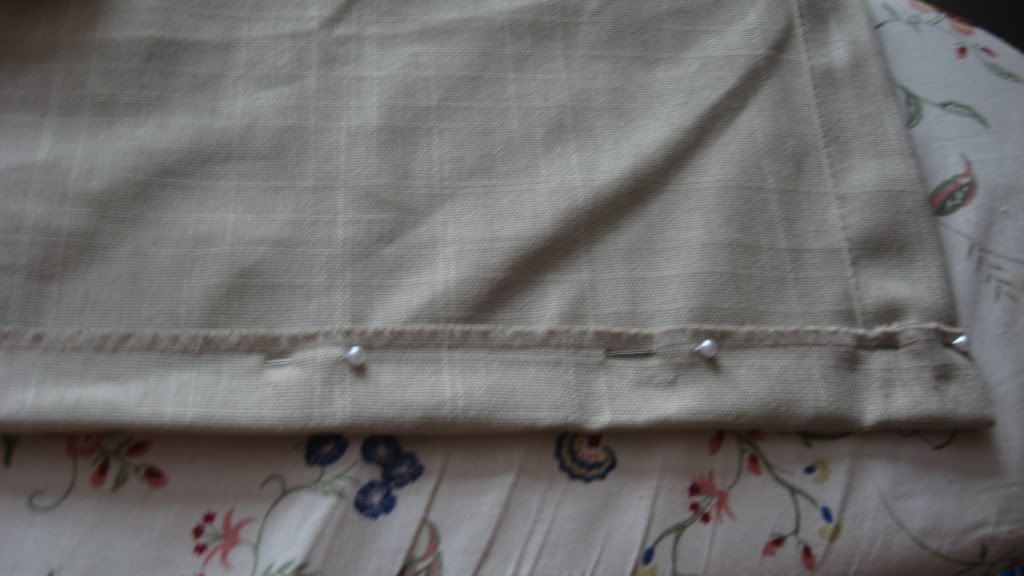 I'm being honest. This picture tells the truth and nothing but the truth. I basically used one of those iron on hem strips and used it as a measuring guide then secured it with pins all the way across.
[As pictured above and below.]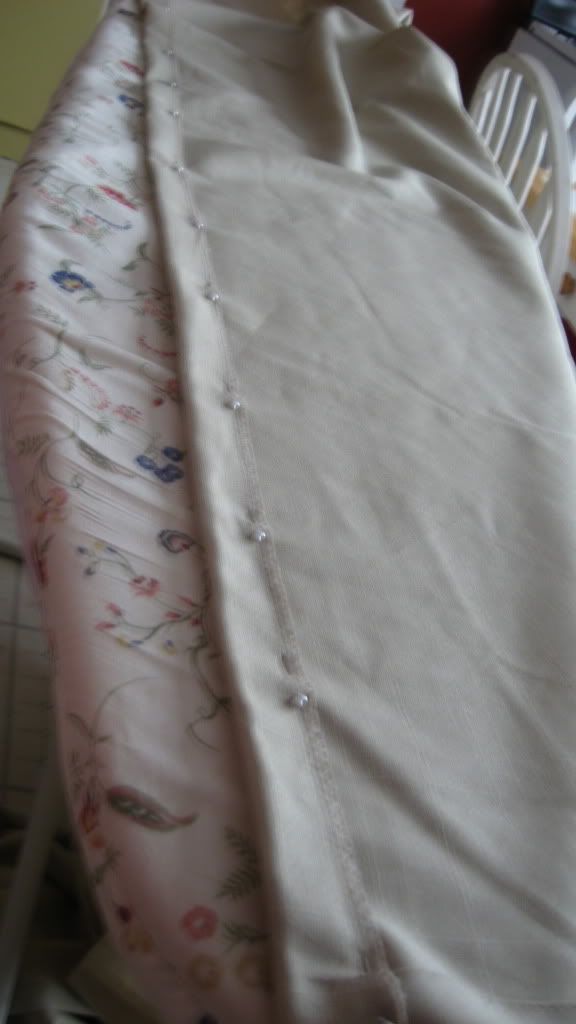 Next, get the iron warmed up and start ironing between the pins and across the hem area.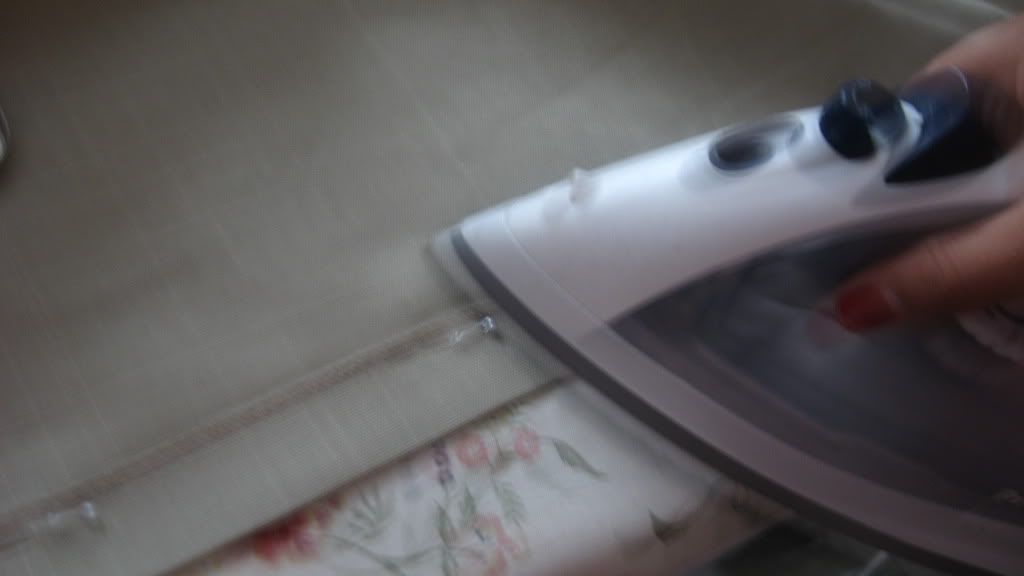 You'll notice the iron on strip hanging out - go ahead and cut the strip right at the edge of the panel and iron over the edge.
Now you can remove the pins and give the hem a good ironing. You are all done! Here is a finished look of the hem without the need to sew.
Hope you find this post useful.