Have you heard of Birchbox? I read about it through blogs that I follow. Basically it is a company that offers a variety of product samples for $10.00 a month. Here are the items that I received in my first Birchbox.
Packaging is quite simple.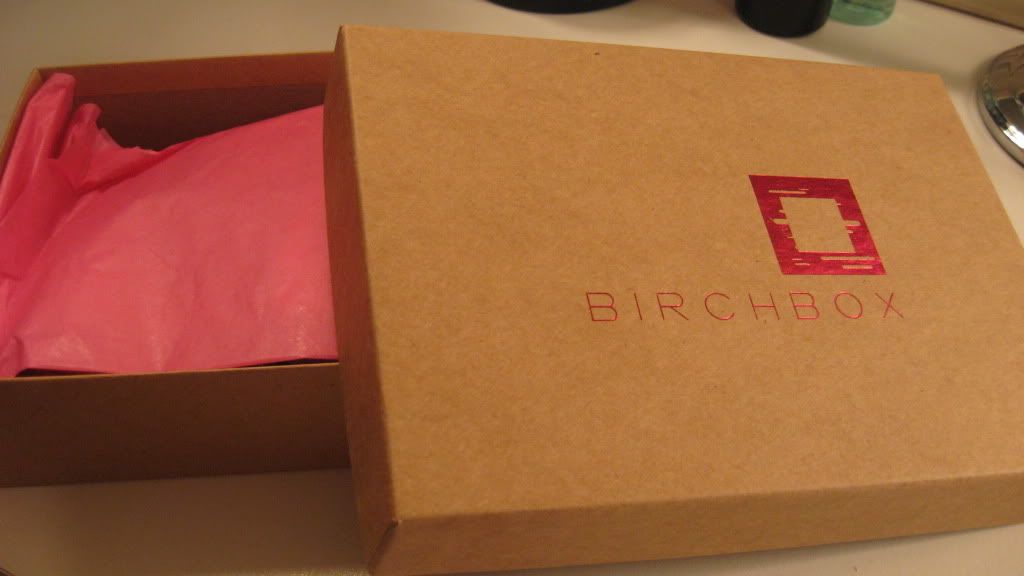 These are some of the product samples received.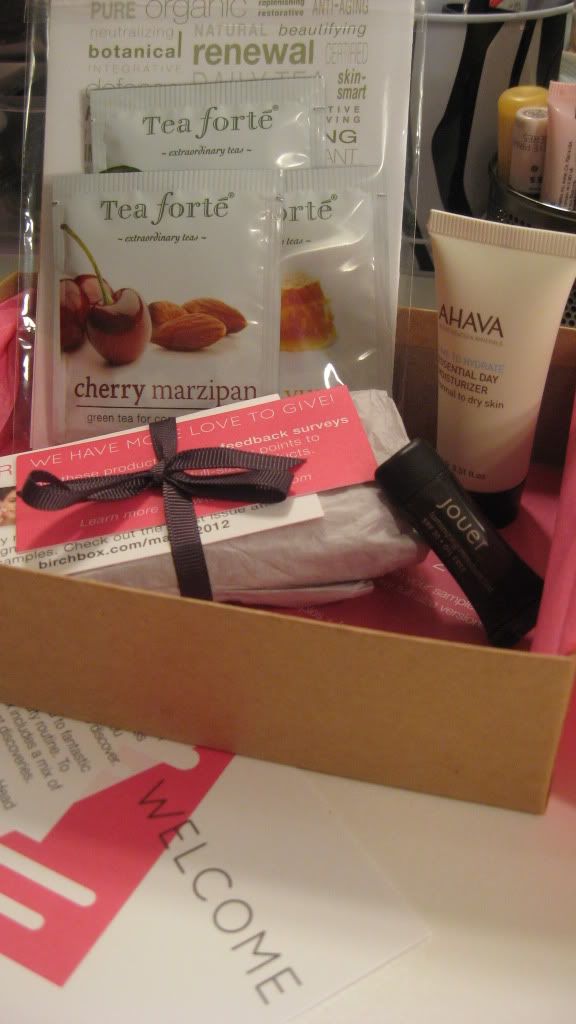 Thus far I have tried the nail lacquer, day moisturizer, luminizer tint and the toilette. The picture doesn't do the nail laquer Peace out Purple by Color Club any justice. It is a bright purple that reminds me of an Easter kind of purple. Time to Hydrate Essential Day Moisturizer by Ahava is wonderful. I applied a dime size amount on my hands last night and its been well over 24 hours since applied and many hand washes later my hands feel amazing. Illuminating Moisture Tint in Golden by Jouer nice. I applied some as a finishing touch to my cheek bones and the pay off was brilliant. It gave a good amount of illumination without over powering the rest of my makeup and its oil free a major plus for my combination skin. And last but not least is Eau d' Hadrien by Annick Goutal Paris. It is a toilette that is quite the citrus lovers dream. It is not one of those "in your face" citrus smells at all. This would be something I'd wear after a shower on a summer night right before going to bed.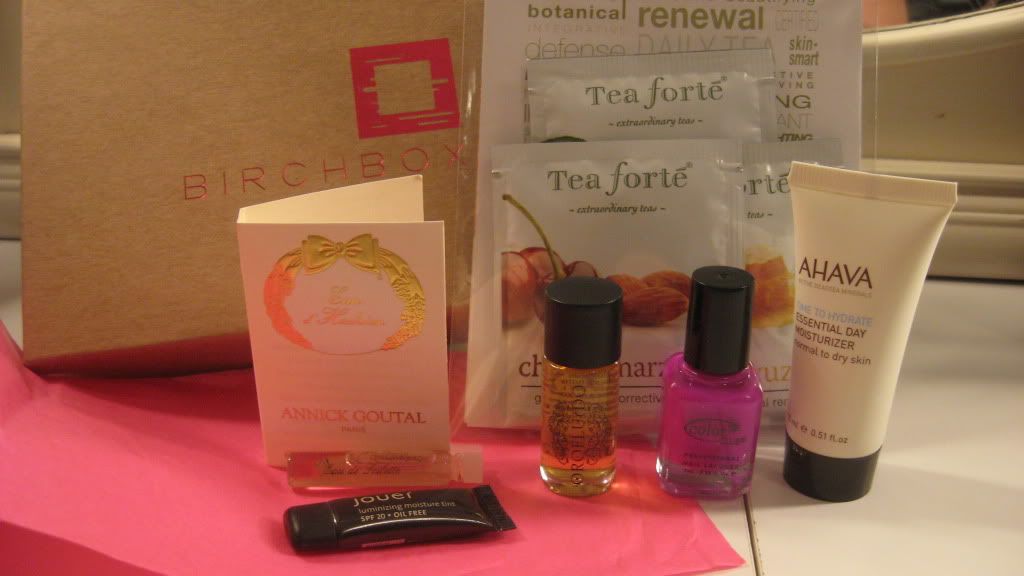 I still have to try out the Orofluido which is a beauty elixir for your hair. I'm looking forward to trying this product out. The last item would be Tea Forte. It states being a skin-smart antioxidant amplifier tea. All are infused with green tea and either honey yuzu, cherry marzipan or cucumber mint.
This is a description of what I received. It shows the price in the event I want to order full size items on the Birchbox website.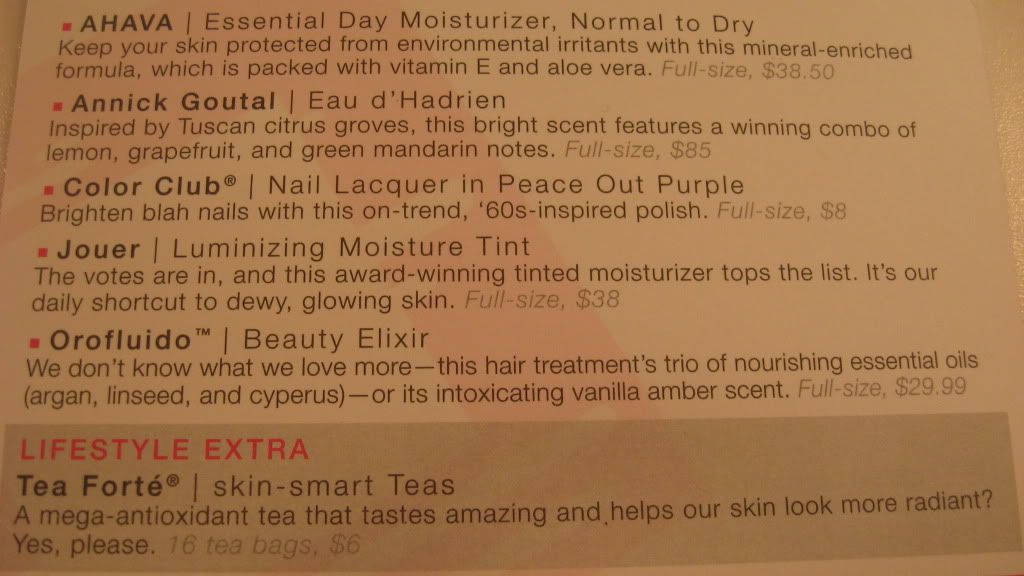 I've been reading and watching reviews on Birchbox and found that feelings are pretty mixed. I'll keep ordering and we'll see how things go in the months to come.
Have you tried Birchbox? What are your thoughts?
Until the next post,
*This is not a sponsor blog post. I paid for the monthly membership with my own money. These are my opinions and thoughts of items received.